Rob Gronkowski runs over Colts. Five of them on this play, as he jukes, spins, stiff-arms and hurdles Indianapolis Colts defenders on the way to the end zone in the New England Patriots 42-20 victory. Mark Schofield breaks down the film.
---
With a 15-point lead and 6:58 remaining in the game, Tom Brady stood in the shotgun facing 3rd and 4 at the Indianapolis 26-yard line. Just prior to the snap he gestures, and tight end Rob Gronkowski comes in motion from right to left, running a simple 5-yard out pattern. He secures the reception at the 21-yard line: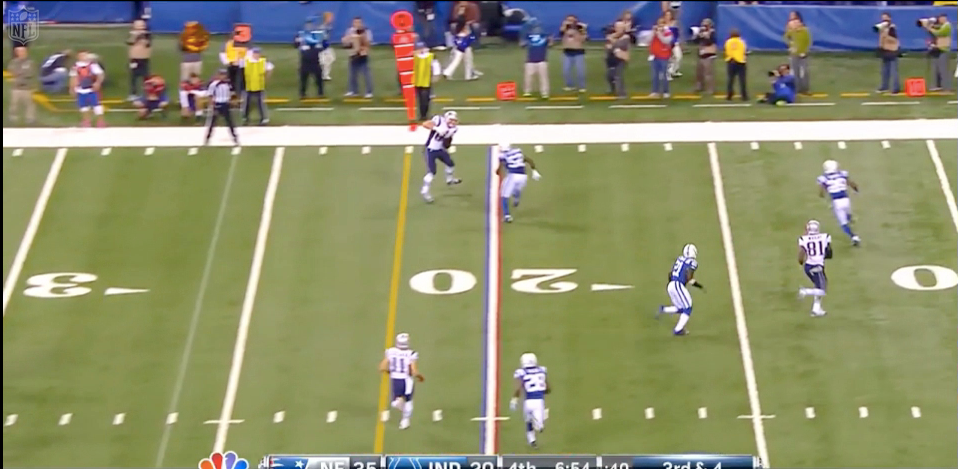 He scores:
[wpvideo f5mZnOit]
Let's break this down. First, Gronkowski executes a tremendous spin move on D'Qwell Jackson, who was responsible for him in man coverage:
Second, he swats away the feeble arm tackle from Mike Adams: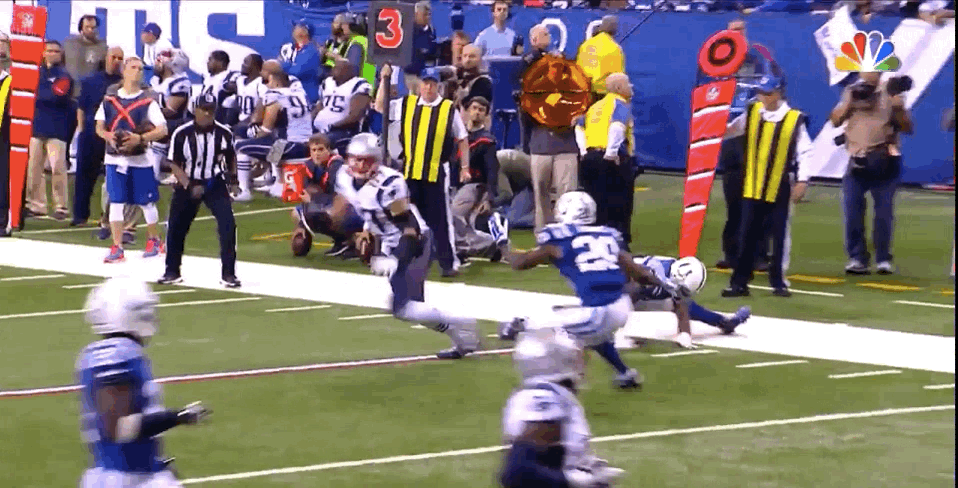 Next, Gronkowski gets by Sergio Brown like a grown man stepping over a Chihuahua at feeding time:
Gronkowski runs over Colts, sprinting to the goal-line and capping off this tour de force with an explosive hurdle into the end zone: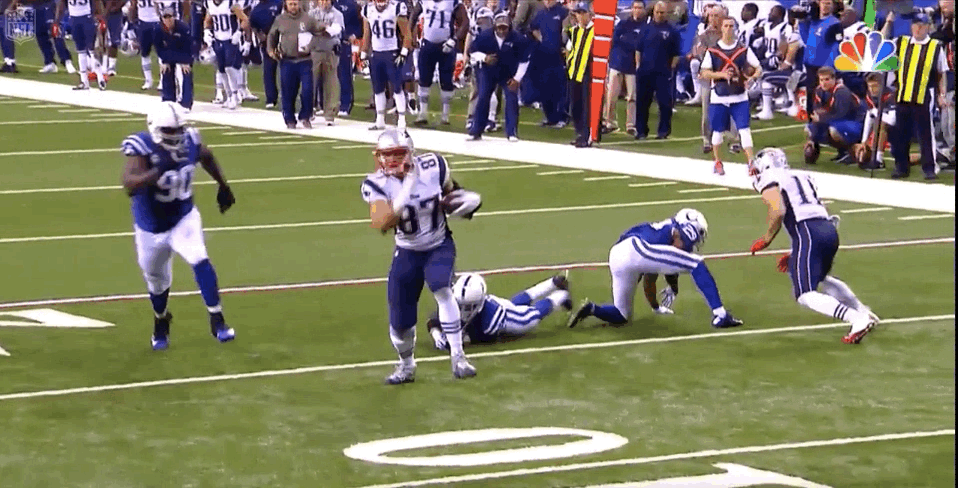 Cue Gronk Spike. On to Detroit.
All video and images courtesy the NFL and NBC Sports.
Follow Mark on Twitter @MarkSchofield.